Los Barilles artist studio tour
Wed Feb 12, 2020 - 10:00 AM
to
4:00 PM
Ever wonder what an Artist s Studio looks like? What about where they get the inspiration for the treasures they create? Well, here is your chance to see the ho

Arts, Culture, Performing Arts (Arts)
Ever wonder what an Artist's Studio looks like?
What about where they get the inspiration for the treasures they create? Well, here is your chance to see the home studios of about 18 different artisans in whom reside in the Los Barriles area. Catch a glimpse of where it all becomes a master piece and see what new things they are creating. Many of the homes will showcase the art of more than one artist. Artists on the tour vary from fabric, jewelry, bead or soft goods medium, oil and water color paintings, ceramic and pottery and wood or rocks, just to name a few. We strive to have new studio's at every tour!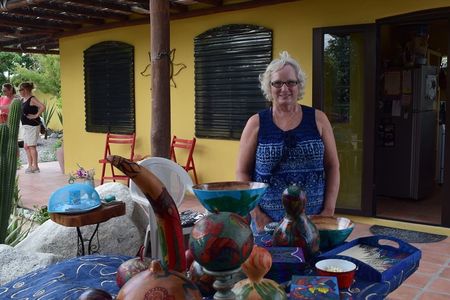 ~ Tickets and Maps ~
Tour is February 12, 2020 from 10am - 4pm. Tickets are only $5.00 or $100 pesos
Get your tickets at Baja Properties in Los Barriles at our drive through booth! Baja Properties is located on 20th Novembre and is across from Tio Pablos and Palmas Resort.
Ticket sales start at 9:30 - 1pm - to make sure you have enough time to see everything!
Once you have your map and list, you choose our direction and route and go at your leisure and pace. Each studio is numbered and we provide great signs so you don't to worry about not having complete addresses or GPS!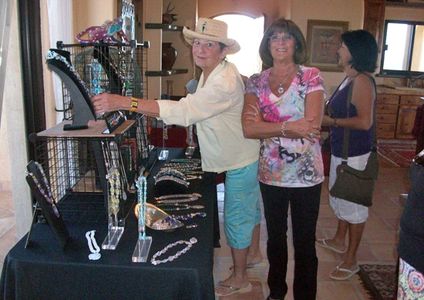 ~ Want to be a stop on the Tour? ~
If you are in the Los Barriles area and want to be a stop on this very successful Artist Studio Tour, contact us at eastcapearts@gmail.com
Copyright © 2020 Asociación de Artes del Mar Cortez, A.C. - All Rights Reserved.
Media Gallery